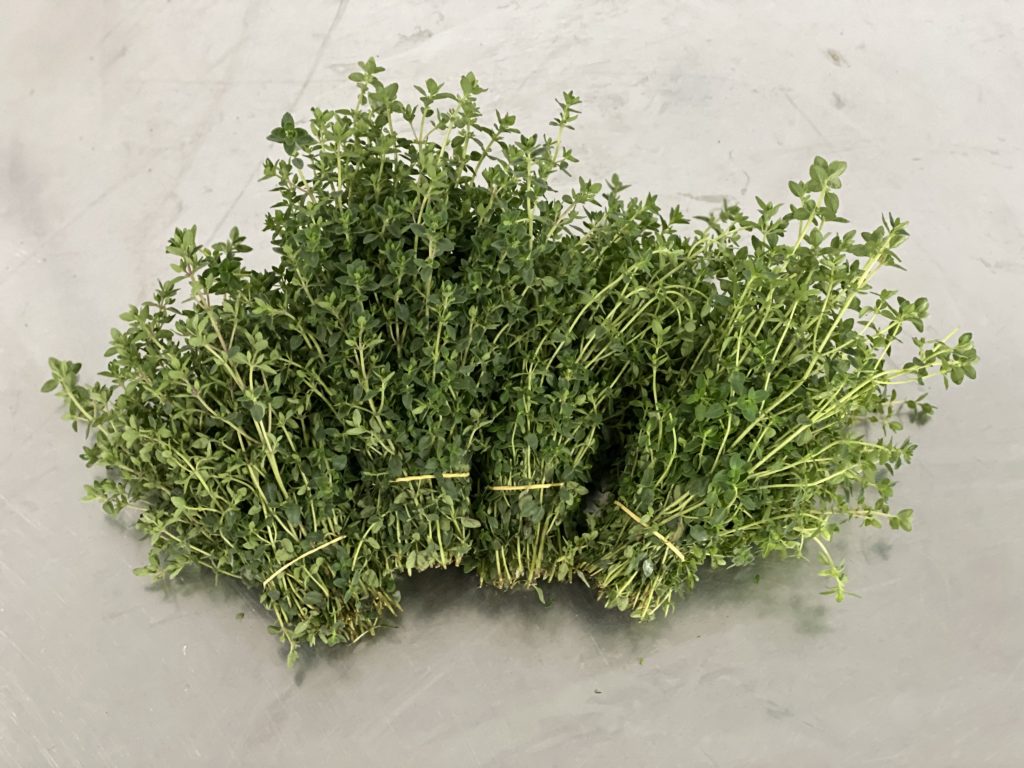 Another versatile herb, thyme has a floral herbaceous flavor and scent.
Beef, chicken, fish, lamb, eggs, rice, and vegetables can all be enhanced with the addition thyme. Combine thyme with other herbs to create complex depth of flavor in soups, sauces, dressings and more.
Feel free to use whole sprigs or just the leaves.